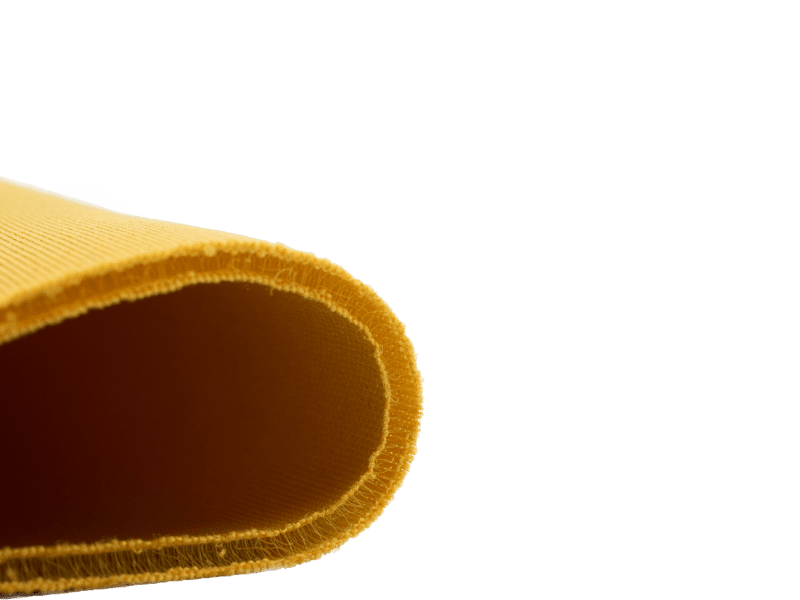 FOAM KNITWEAR
This section includes light knitwear imitating materials used for diving suits. Our foam is flexible, soft, smooth and crease-resistant. Thanks to its properties, it has a wide range of applications, from sportswear to elegant dresses and skirts. This product reflects UV rays and lay well on the body, so we can create interesting and unique forms of clothing from it.
Materiały gładkie pianki – rozwiązanie dla każdego
Materiały typu pianka od kilku lat święcą triumfy w świecie tekstyliów i przebojem wdarły się do szaf na całym świecie. Co sprawia, że materiały te są tak uniwersalne i wyjątkowe? Ponieważ są lekkie, cienkie, elastyczne i funkcjonalne, zdobywają serca miłośniczek mody niemal w każdym kraju. Gwarantują niezrównany komfort użytkowania. Nosząc sukienkę czy płaszcz wykonany z pianki, masz pewność, że ubranie będzie wygodne, a Ty będziesz prezentować się doskonale. Materiały gładkie pianki świetnie się układają. Nie są podatne na gniecenie. Praca z nimi jest ekspresowa, komfortowa i nie wymaga ogromnych umiejętności.
Materiały typu pianka oferowane przez nasz sklep internetowy charakteryzują się splotem o wysokiej gęstości oraz dużą plastycznością. Delikatnie rozciągają się i są odporne na odkształcanie, co ma szczególne znaczenie przy intensywnym użytkowaniu dzianiny. Materiały gładkie pianki są materiałami dwustronnymi. Można użytkować je obustronnie – jedna warstwa jest gładka, dlatego znakomicie sprawdzi się do szycia takich części garderoby, jak sukienki, spódnice, płaszcze czy spodnie. Druga z warstw dzięki mocno skręconym nitkom tworzy wyrazistą, ziarnistą, nieregularną powierzchnię o lekkim połysku.
Materiały typu pianka w sklepie Dresówka.pl – od wyboru do koloru!
Materiały typu pianka oferowane przez Dresówka.pl występują w szerokiej gamie kolorystycznej. W tej kategorii każdy powinien znaleźć coś odpowiedniego dla siebie. Podstawowym zastosowaniem naszych pianek jest szycie wszelkiego rodzaju kombinezonów i strojów kąpielowych. Znakomicie nadadzą się do tego nasze materiały gładkie pianki w szalonych neonowych odcieniach różu i zieleni. Dla miłośniczek prostoty i klasyki mamy pianki w stonowanych wariantach kolorystycznych – klasyczny beż, ciemnoszary, burgundowy czy czerwień. Stonowana paleta barw pozwoli Ci wyczarować eleganckie sukienki i spódnice. Z oferowanych przez nas pianek z powodzeniem możesz uszyć także takie elementy kobiecej garderoby, jak żakiety, marynarki, garsonki czy kamizelki. Materiały gładkie pianki wykonane są z wysokiej jakości poliestru z domieszką wiskozy, dzięki czemu możesz mieć pewność, że wykonana z naszych pianek odzież posłuży przez długi czas.
Materiały gładkie pianki są także doskonałym wyborem na uszycie płaszczyka na wiosnę i wczesną jesień. Pianki idealnie podkreślą każdą, nawet nieco bardziej krągłą kobiecą figurę, skutecznie chroniąc przed zdradliwym wczesnowiosennym chłodem. Dobrze jest wiedzieć, że materiały gładkie pianki nadają ubraniom bardzo nowoczesny, wręcz futurystyczny wygląd. Dzięki temu materiały piankowe są często wybierane przez młodzież, która chce podkreślić współczesny, wyrazisty charakter swojego wizerunku. Każda nowoczesna kobieta posiada w swojej szafie ubranie z pianki nawiązujące swoich charakterem do ubrań proponowanych przez najwyższej klasy światowych projektantów.
Od lat triumfy święci absolutny hit światowych ulic, czyli spódnica z pianki. Elastyczny i lekki materiał piankowy układa się idealnie na ciele, tworząc spódnicę o kształcie koła, która nadaje kobiecie efektowny wygląd, jednocześnie otwierając wiele możliwości doboru górnej części garderoby. Materiały gładkie pianki są także znakomitym rozwiązaniem do wykonywania różnorodnych obić tapicerskich. Jeśli chcesz nadać nowoczesnego i industrialnego wyrazu swojemu domowemu wnętrzu, możesz zdecydować się na wykonanie unikalnego zagłówka łóżka z materiału piankowego lub odmienić siedziska wysłużonych krzeseł, co z pewnością sprawi, że jeszcze chętniej będziesz spędzać czas w domu.
Przełamuj konwenanse, tworząc niesamowite kreacje i elementy wnętrzarskie, które nadadzą Twojemu mieszkaniu futurystycznego charakteru. Wybierz materiały typy pianka z oferty sklepu Dresówka.pl!