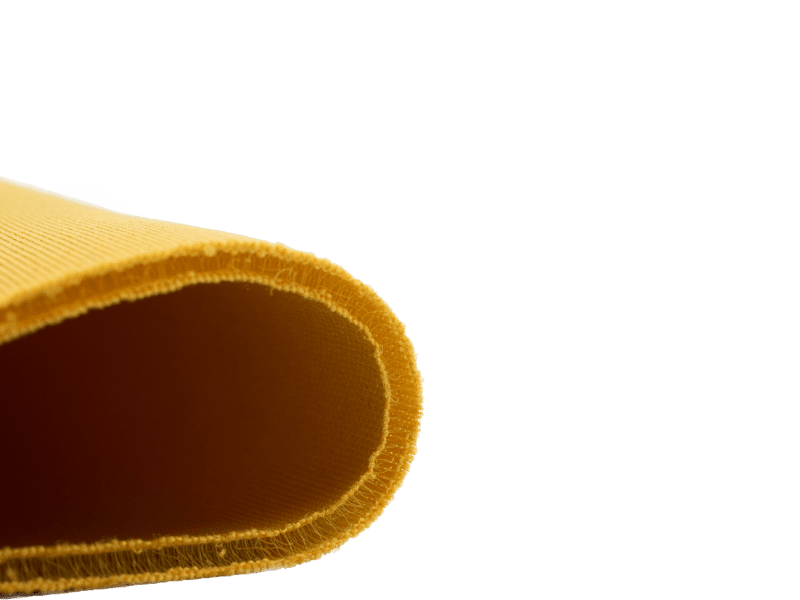 FOAM KNITWEAR
This section includes light knitwear imitating materials used for diving suits. Our foam is flexible, soft, smooth and crease-resistant. Thanks to its properties, it has a wide range of applications, from sportswear to elegant dresses and skirts. This product reflects UV rays and lay well on the body, so we can create interesting and unique forms of clothing from it.
The product is available while stocks last

The product is available while stocks last
Lama – tkanina na specjalne okazje
Lama tkanina jest materiałem niezwykłym na tle innych. W lamach główne skrzypce grają metalowe nici w postaci cieniutkich złotych lub srebrnych pasków, które całkowicie lub częściowo przykrywają tło tkaniny. Te metalowe nitki są subtelnie wplecione w strukturę lamy pojedynczymi nitkami osnowy. Poza wspomnianymi nićmi metalowymi współcześnie stosuje się również paseczki sztucznej folii metalizowanej. Lama zwykle jest gładka, lecz spotyka się także drobne, zwykle subtelne geometryczne czy kwiatowe wzory. Kolor tkaniny zależy od rodzaju użytych nici metalowych (najczęściej jest to lama złota i srebrna), jak również od koloru przędzy w tle. W ofercie sklepu Dresówka.pl posiadamy lamy w trzech odsłonach: klasycznej czerni, tkaninę we wzorze przypominającym spękaną ziemię w kolorze fuksji, a także wielokolorową wesołą tęczę.
Lama tkanina to wysoce elastyczny materiał o widocznym, efektownym metalicznym połysku. Materiał znakomicie rozciąga się w obydwie strony. Kama tkanina zwykle wykorzystywana jest do szycia takich części garderoby, jak: spódnice, spódniczki, sukienki, bluzki, legginsy. Ponadto lama tkanina doskonale sprawdza się przy szyciu aplikacji naszywanych na ubrania. Lama tkanina nada się również do szycia akcesoriów, takich jak ozdobne poszewki na poduszki, plecako-worki itp. Lama często stosowana jest jako materiał do produkcji odzieży młodzieżowej. Ta niesamowita tkanina o charakterystycznej ziarnistej powierzchni jest obficie przetykana błyszczącymi, metalowymi nićmi, dzięki czemu posiada stalowy, błyszczący połysk. Lama tkanina jest niesamowicie delikatna i przyjemna w dotyku. Jej unikatowa struktura powoduje, że jest bardzo lejąca, dlatego znakomicie układa się na ciele. Ze względu na to lama tkanina jest także powszechnie stosowana do szycia takich ubrań, jak stroje gimnastyczne, taneczne czy akrobatyczne, ponieważ nie krępuje ruchów i świetnie dopasowuje się do ciała.


Tkanina niebanalna i efektowna
Lama tkanina to strzał w dziesiątkę jeśli chodzi o wybór niebanalnej kreacji wieczorowej. Wiedziały i wiedzą o tym do dzisiaj najlepsze projektantki i projektanci. Kreacje wykonane z tej tkaniny trafiają na czerwony dywan noszone przez największe gwiazdy kina i muzyki. Lama tkanina to także doskonały strój na estradę – jego metaliczny połysk niesamowicie lśni w blasku fleszy i znakomicie prezentuje się na scenie. Ta niebanalna i zarazem funkcjonalna tkanina jest również idealna jako materiał na stroje dla tancerek i tancerzy. Jest wysoce elastyczna, nie krępuje ruchów, a przede wszystkim – wygląda niesamowicie efektownie.
Lama tkanina to także sposób na niebanalną odmianę wnętrza. Z powodzeniem sprawdzi się jako poszewka na poduszki i w mgnieniu oka odmieni szary nieciekawy wystrój w szalony, błyszczący glamour. Ta estradowa tkanina jest stosunkowo łatwa w utrzymaniu czystości. Wystarczy pamiętać, aby prać ją ręcznie w 30 stopniach. Wtedy na pewno będzie służyć nam przez długi czas i zachwycać swoim unikatowym wyglądem!
Na koniec mała ciekawostka: lama tkanina była opisywana w literaturze polskiej przez Henryka Sienkiewicza. W jego czasach była w naszym kraju dość popularna. Jak czytamy w prozie polskiego noblisty, żupan ze srebrnej lamy zakładał Jurko Bohun, a Basia Wołodyjowska, "lśniąc się cała w swej srebrnej lamie, migocąc jak promień lub gwiazdka, olśniewała zarazem oczy i serca urodą dziecka, niewiasty i kwiatu". Lama tkanina jest zatem materiałem z bogatą historią również w naszym kraju. Tym bardziej ją polecamy!