TUTORIAL FOR ORDERING PANELS WITH OWN PRINT
1. After entering the product card, we go to the "+select file" button, on which we click.
2. After clicking the "+ select file" button, a standard file browser will open, this way we can select the file to be printed. The following example uses a standard file browser in Microsoft Windows 10.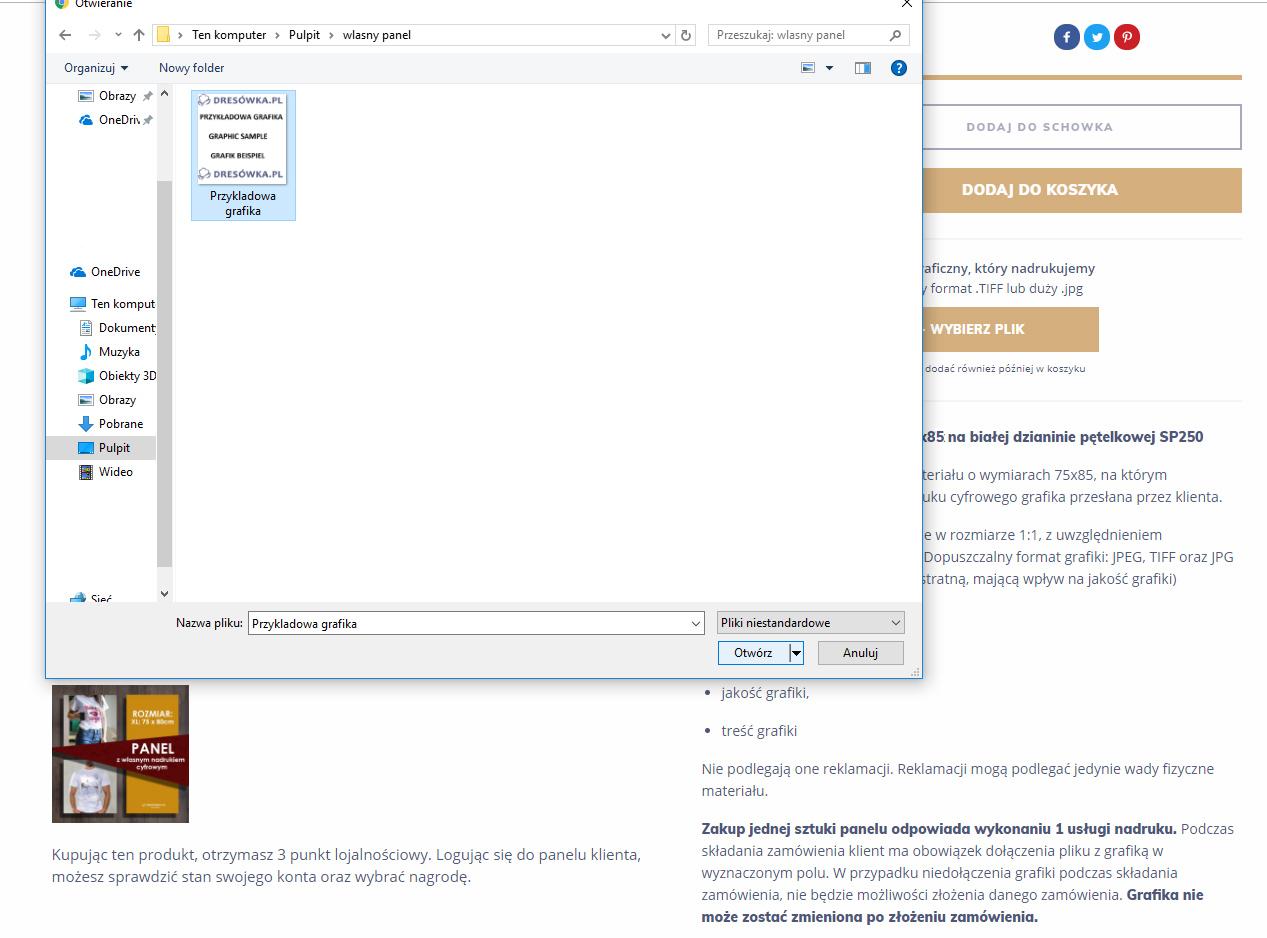 3. After selecting a given file, its thumbnail and name are visible on the left side of the "send file" button. Then we click "send file", which will upload the selected image to our server.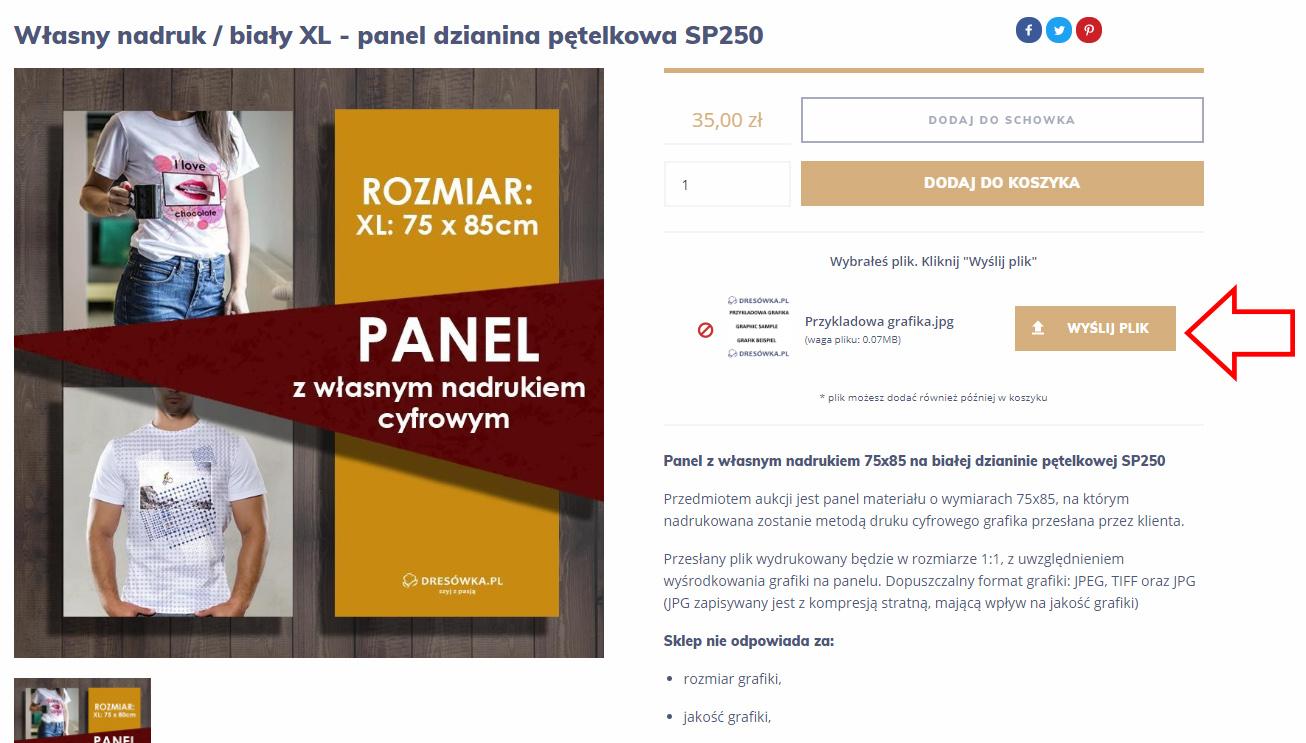 4. After adding the selected graphics, we determine the number of panels that will be printed for you using the uploaded graphic.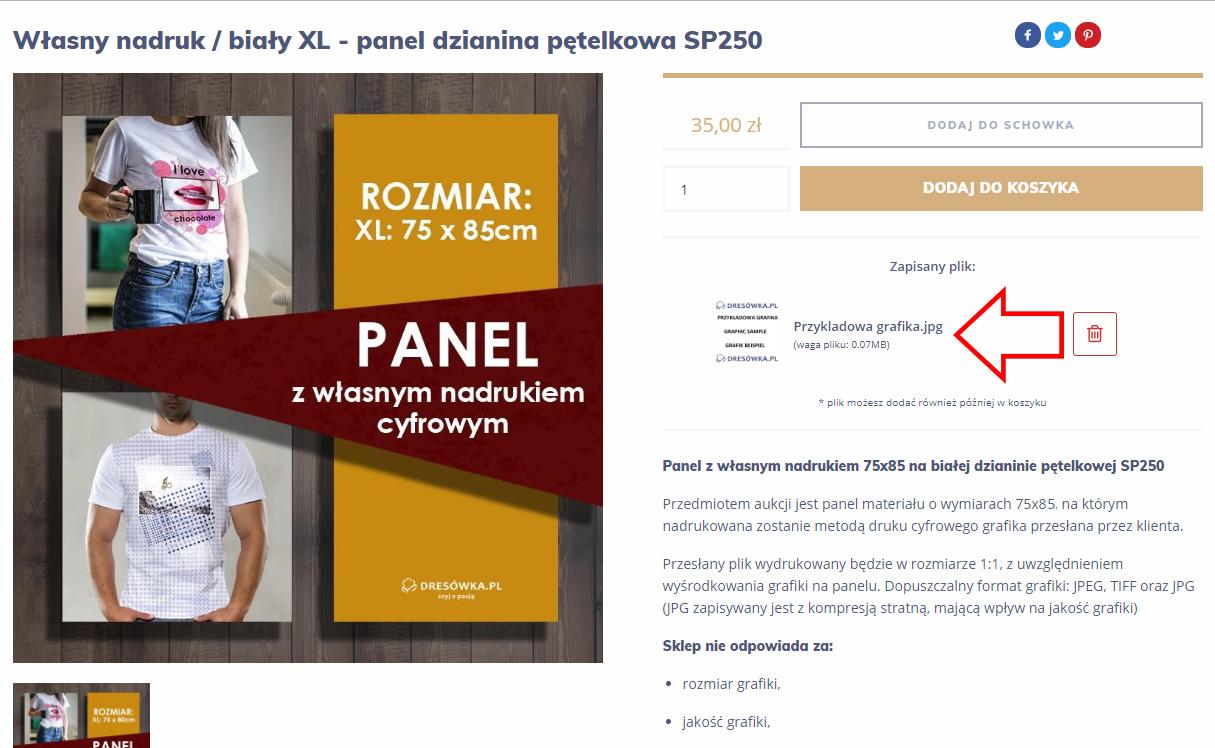 5. After adding to the basket, the file along with the selected quantity is saved in the basket. If you want to upload other graphics for printing, repeat steps 1 to 5.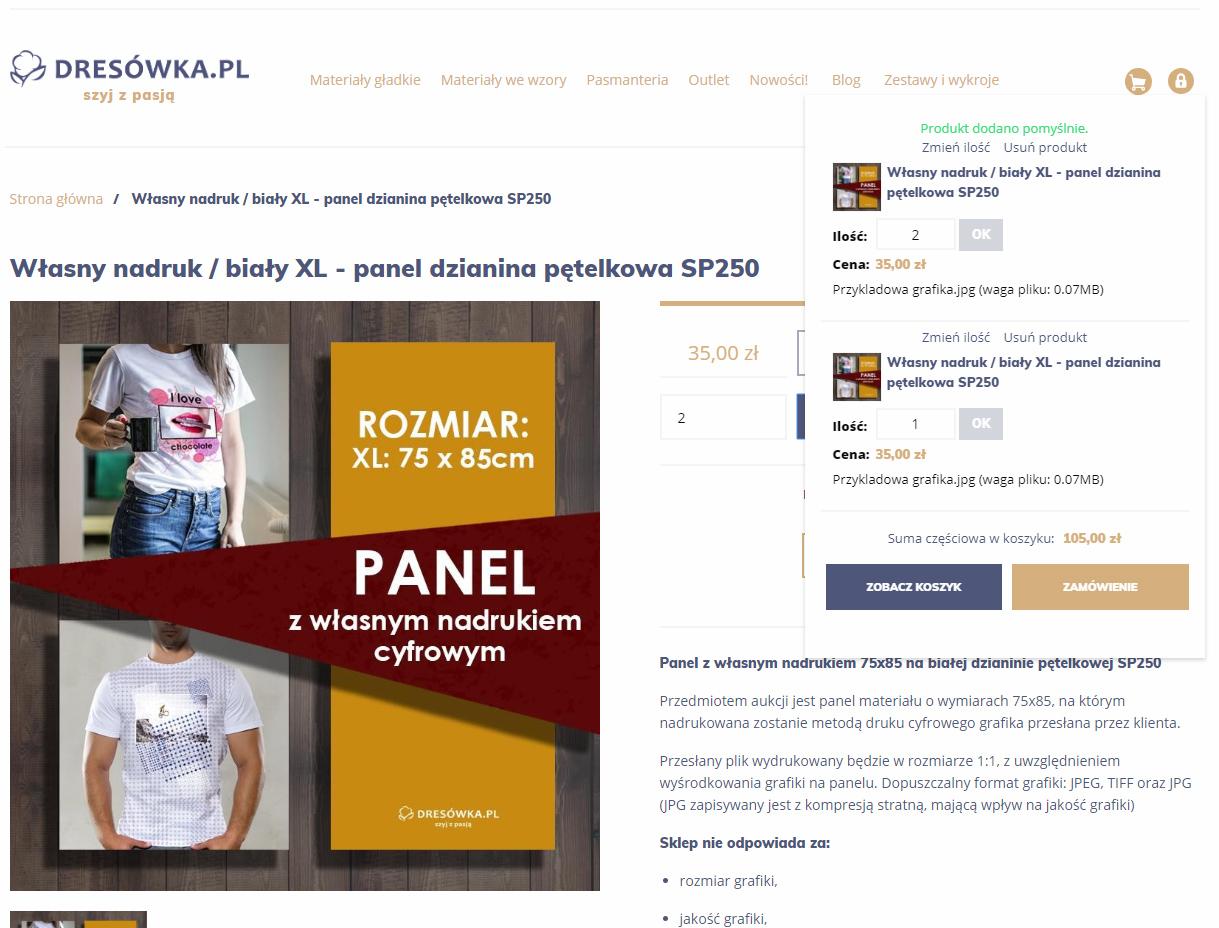 6. After you have sent all the files, you can proceed to finish the order. In case of any doubts, there is a preview of the graphics in the basket, which have been added to the panels. You can also delete the selected image in the cart at any time and replace it with a new one.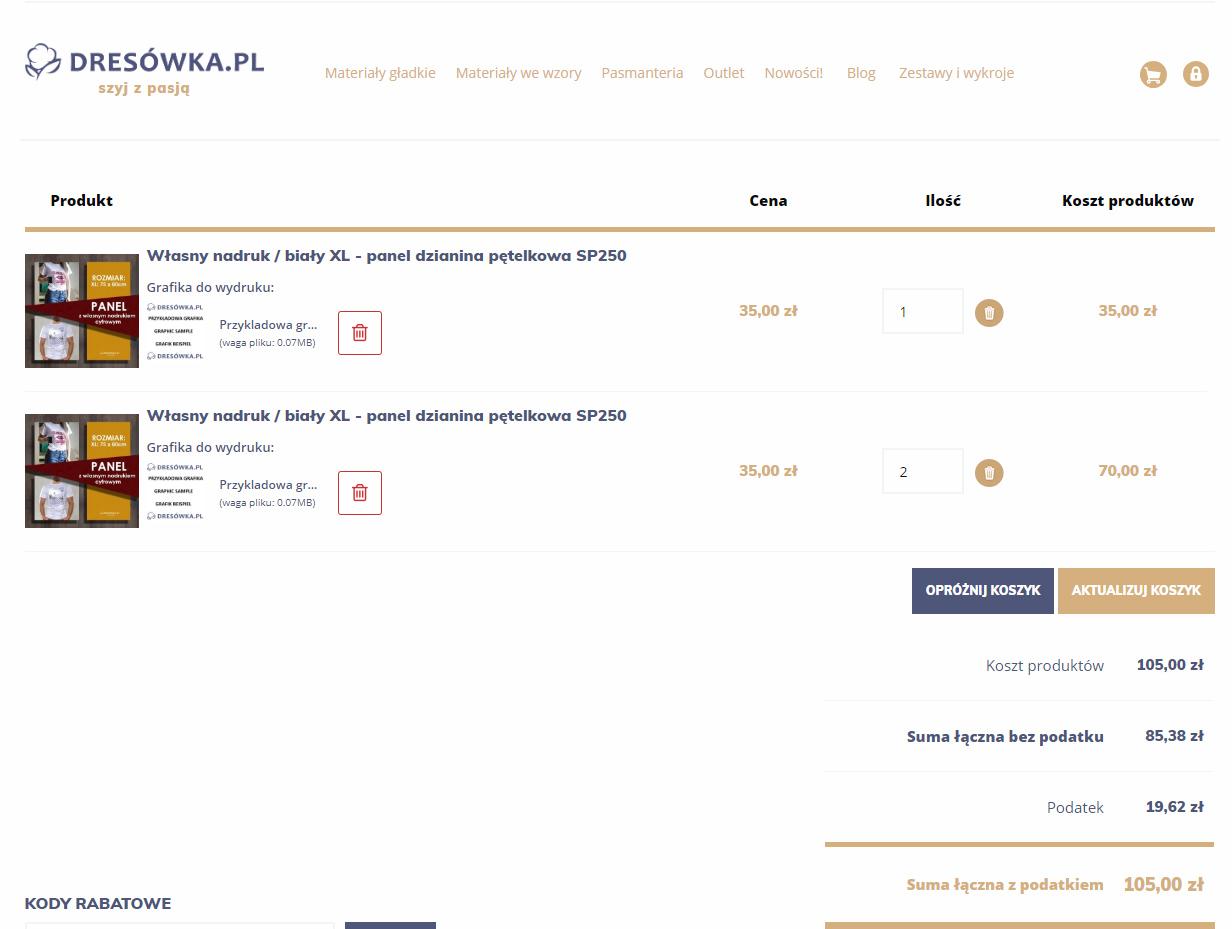 We invite you to read the terms for ordering panels with your own imprint, available at: https://dresowka.pl/pl_en/terms_and_conditions_own_print_panel