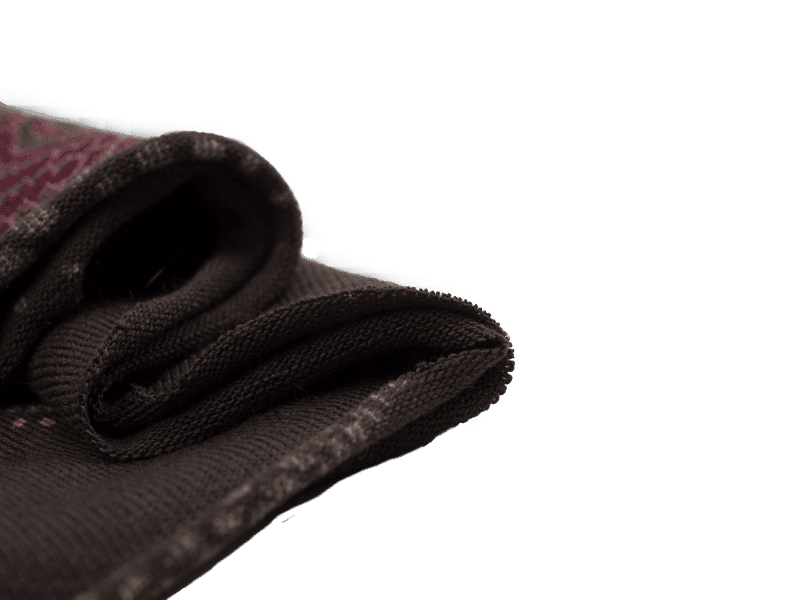 VISCOSE KNITS WITH PATTERNS
Viscose is produced in the process of processing wood, cotton or bamboo cellulose. It is characterized by high hygroscopicity (excellent absorption of moisture) and high breathability and hypoallergenicity. Viscose knits with patterns are thin and light, airy, well laid out. Ideally suited for easy casual clothing: dresses, skirts, trousers, tunics, blouses and clothing for babies and children.
MATERIAŁY WISKOZOWE WE WZORY
Wiskoza jest jedyna w swoim rodzaju. Będące jej podstawą włókna wiskozowe powstają w wyniku chemicznej obróbki zawartej w drewnie celulozy. Jest to więc materiał naturalny, choć dla zwiększenia elastyczności do tkaniny wiskozowej często dodaje się np. elastan, dzięki czemu wiskoza tkanina nie pęka przy rozciąganiu i jest jeszcze wygodniejsza. Dostępne w sklepie Dresówka.pl tkaniny wiskozowe pozwalają uszyć komfortowe ubrania, które znakomicie się noszą. Cienkie, gładkie tkaniny wiskozowe są niezwykle przyjemne w dotyku i nie wywołują reakcji alergicznych. Świetnie pochłaniają wilgoć i przepuszczają powietrze. Wiskoza materiał idealnie nadaje się do noszenia w upalne dni.
Tkaniny wiskozowe są niezastąpioną bazą dla bluzek, spodni, spódnic, sukienek i innych części garderoby. Oprócz doskonałych właściwości użytkowych wiskoza tkanina oferuje wspaniałe walory estetyczne. W naszym sklepie znajdziesz tkaniny wiskozowe z przykuwającymi wzrok wzorami. Wzory są nadrukowane metodą druku cyfrowego z wykorzystaniem najwyższej jakości farb drukarskich. Dzięki temu wzory na naszych tkaninach wiskozowych są trwałe, nie pękają przy rozciąganiu, a ponadto wykazują wysoką odporność na mechacenie. Planujesz uszyć coś niebanalnego? Wybierz odpowiedni wzór dla siebie i daj się ponieść!


Wiskoza materiał? Od wyboru do koloru!
Dobry materiał to połowa sukcesu. Już samo przeglądanie tkanin wiskozowych, które znajdują się w naszym sklepie, można potraktować jak inspirację. Szeroki wachlarz barw i wzorów, znajdujący wyraz w naszej ofercie tkanin wiskozowych, pozwala uszyć ubrania w dowolnej estetyce. Lubisz klasykę i minimalizm? Zadowoli Cię stuprocentowa czarna kreszowana wiskoza tkanina w białe kropki. Materiał ten przepięknie się układa i prawie w ogóle się nie gniecie. Klasyka to również wiskoza materiał w paski lub kratę. Ubrania w te sprawdzone, oszczędne i zarazem eleganckie wzory można założyć na każdą okazję bez obaw o to, że nasz strój nie będzie pasował.
Co jeśli szukamy czegoś bardziej wyszukanego? Dużą popularnością cieszą się tkaniny wiskozowe w kwiatowe wzory. W sklepie Dresówka.pl znajdziesz ich wiele. Przykładem takiej tkaniny jest wiskoza tkanina imitująca len z przepięknym wzorem "Rajski ogród". Ta imponująca tkanina z dodatkiem lnu jest dostępna w trzech kolorach (białym, beżowym i granatowym). Inne kwiatowe wzory, które szczególnie pięknie będą prezentować się latem, to wiskoza tkanina ze wzorem "Polne kwiaty na pasach" bądź ze wzorem "Dzika róża". Interesującą wariacją na temat kwiatów są zaskakujące tkaniny z serii "Abstrakcja" importowane z Holandii. Tkaniny te cechuje elastyczność i wygoda przy zachowaniu niesztampowego wyglądu.
Co jeszcze możesz znaleźć w kategorii "Materiały wiskozowe we wzory" sklepu Dresówka.pl? Jeśli lubisz orientalne wzory, zainteresuje Cię wiskoza materiał "Noc orientu". Równie egzotyczne wzory oferują tkaniny "Azteckie klimaty" i "Pasiaste safari", dostępne w różnych kolorach. Sukienka lub tunika wykonana z tych unikatowych tkanin wiskozowych z pewnością wyróżni Cię z tłumu. Nie lubisz aż takiej ekstrawagancji? Zawsze możesz sięgnąć po ciekawą, choć bardziej subtelną tkaninę wiskozową "Żurawia rapsodia", która będzie świetnym materiałem np. na gustowną sukienkę na wiosnę lub lato.
Nie wiesz, na który materiał postawić? Nie lubisz kupować w ciemno? Rozumiemy to, dlatego posiadamy w naszej ofercie próbnik. Znajdziesz w nim fragmenty poszczególnych materiałów. Dzięki próbnikowi możesz zapoznać się z lenem z wiskozą, bawełną imitującą len, cienką tkaniną wiskozową bez elastanu, klasyczną tkaniną wiskozową z elastanem, cien