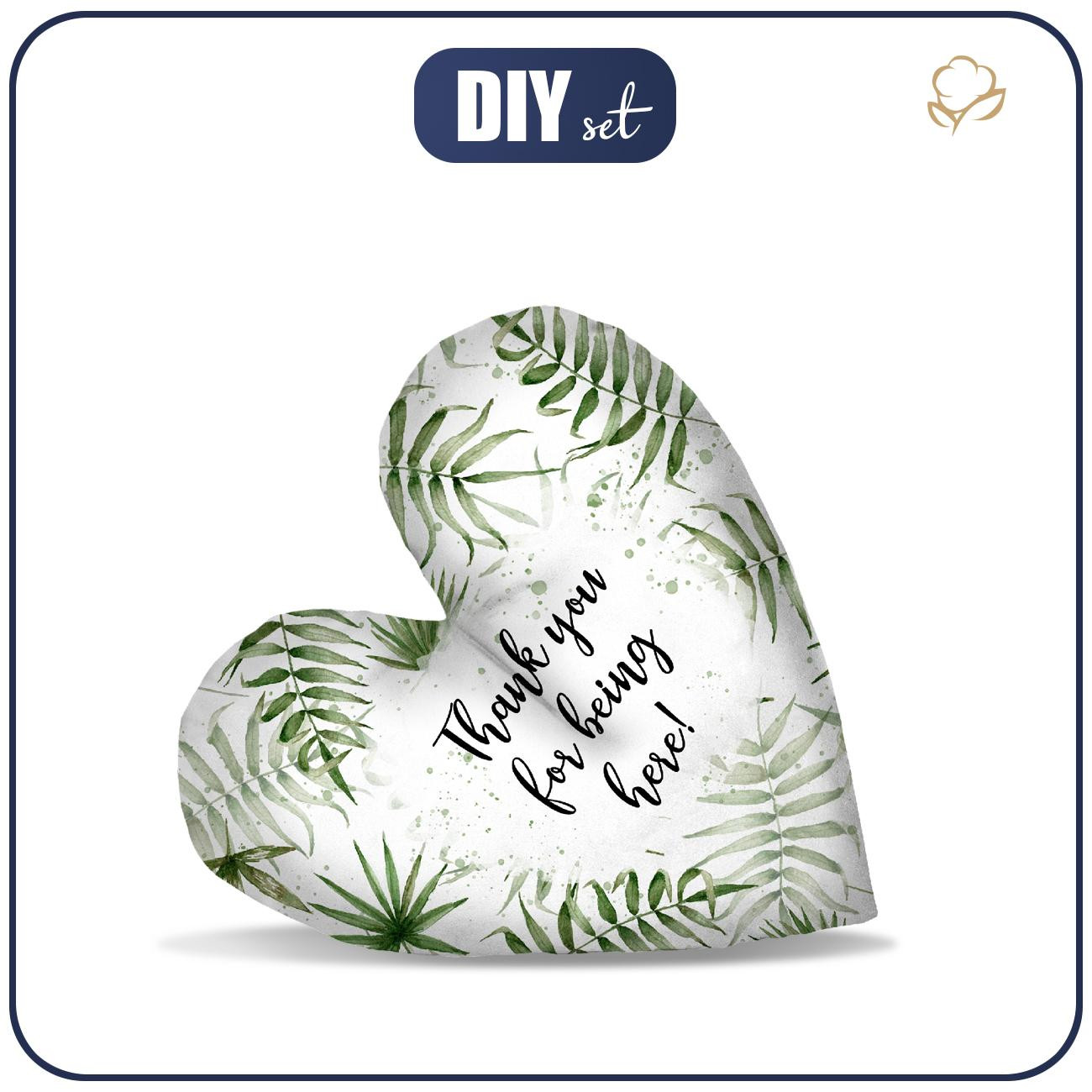 DECORATIVE PILLOW HEART - Thank you for being here!
Description

Details

The set contains materials necessary for sewing decorative heart-shaped pillows.

All elements are packed in a cardboard box.

We must admit ... we love to prepare sets that make the perfect gifts after sewing. It is the same this time - with Grandma and Grandpa's Day in mind, Beata Napiontek has prepared lovely heart-shaped pillows. However, we think that such a pillow will appeal to everyone!

The set contains:

Upholstery velour with printed cushion elements (just cut and sew)

silicone balls filling

Size (after sewing in cm): 30cm x 32cm

The pattern has seam allowances

DO NOT WASH / DO NOT PREWASH BEFORE SEWING.

Care instructions:


The sewing instructions can be found on our blog.


The "Decorative Pillows" project is available only on dresowka.pl in the "Designer Zone"

Designer: Beata Napiontek

Part of the profit from sales goes to the author's account!

By purchasing this set you support the designer.

Additional Information

Additional Information

Attributes

Print type

Our offer includes three types of print on cotton knit fabrics...

(read more)

Sublimation print
DECORATIVE PILLOW HEART - Thank you for being here!
Dresówka.pl
Pastel