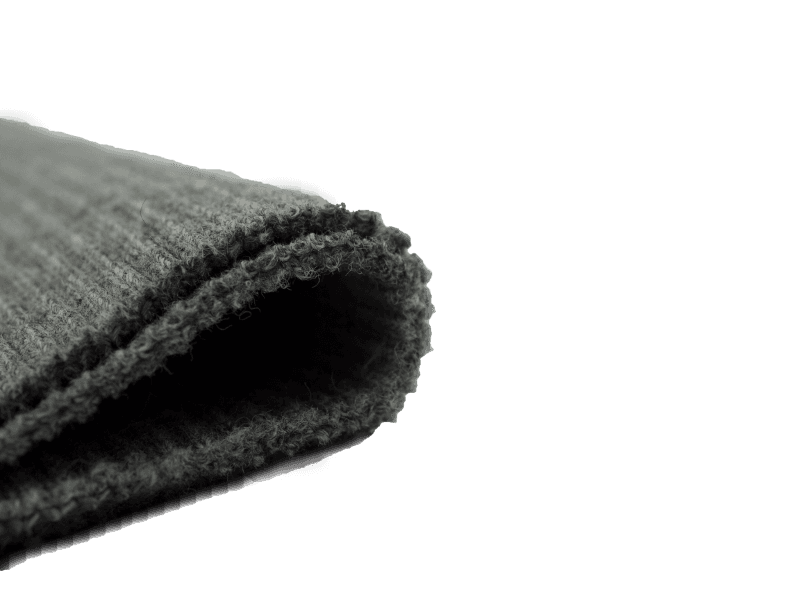 ELASTIC RIBBINGS
Elastic ribbings are our flagship products. The most popular are the ribbings in convex stripes (thicker and with visible bands) and smooth version (thinner, with no prominent protuberances). They are dedicated to both knit sweatshirts and woven fabrics. They are made of cotton with a blend of elastane. You can find their useful application in finishing clothes (pleating, stitching, form-fitting), but you can also sew clothes and accessories directly from them.
The product is available while stocks last

The product is available while stocks last

The product is available while stocks last

The product is available while stocks last

Regular Price: £4.11

Special Price £3.68

Regular Price: £4.11

Special Price £3.68

Regular Price: £4.11

Special Price £3.68

Regular Price: £4.11

Special Price £3.68

Regular Price: £4.11

Special Price £3.68
Ściągacze i plisy - praktyczne wykończenie wszelkich ubrań
Ściągacze i plisy znajdują zastosowanie zarówno w profesjonalnych, jak i domowych zakładach krawieckich. Istnieje wiele zalet stosowania ich w wyrobach odzieżowych. Ubrania ze ściągaczami są przede wszystkim bardzo wygodne. Lepiej się układają i zawsze pozostają na swoim miejscu. Nie bez powodu ściągacze i plisy stosuje się przy szyciu odzieży sportowej, która musi oferować absolutnie najwyższy komfort. Ściągacze to podstawowy element wykończenia dresów. Oczywiście możesz wykończyć nimi także inne elementy garderoby. Bluzy, spodnie, kurtki – wszystko zależy od tego, nad czym aktualnie pracujesz.
Ściągacze, które możesz znaleźć w ofercie sklepu Dresówka.pl, możesz potraktować także jako niezależny materiał. Sprężyste, rozciągliwe i elastyczne ściągacze świetnie nadają się do tego, by uszyć z nich kominy, czapki, getry, a nawet spodnie czy sukienki. Mnogość kolorów i faktur, jakie możesz znaleźć w naszym sklepie, pozwoli Ci dopasować ściągacz do konkretnego projektu. Ściągacze i plisy dostępne w sklepie Dresówka.pl to produkty najwyższej jakości, trwałe i niezwykle przyjemne w dotyku. Docenisz je niezależnie od rodzaju ubrania, jaki zamierzasz uszyć. Jako funkcjonalne wykończenie czy jako baza na dopasowaną do figury odzież – nasze ściągacze zawsze sprawdzają się doskonale!
Ściągacze i plisy do kurtek, bluz, swetrów i spodni
W naszym asortymencie znajdziesz zarówno elastyczne ściągacze do kurtek, jak i ściągacze idealne do bluz. Możesz kupić je na metry, zaopatrując się dokładnie w taką długość, jaka jest Ci potrzebna. W naszej ofercie znajdziesz też plisy sprzedawane na sztuki. Ściągacze i pliki mają szerokie zastosowania. Świetnie sprawdzą się jako wykończenie dołu bomberki, wiatrówki czy pilotki. Z jednej strony poprawiają wygląd odzieży wierzchniej, z drugiej zaś zapobiegają podwiewaniu przez wiatr. Dodatkowo zapewniają ciepło, ograniczając jego wydostawanie się na zewnątrz. Ściągacze w bezpośredni sposób przekładają się ponadto na komfort noszenia. Chcesz uszyć sobie np. wygodne domowe dresy lub ubrania na outdoorowy trening? Nie zapomnij o wyposażeniu ich w ściągacze przy rękawach!
Ściągacze są nieocenione, gdy przychodzi do uszycia spodni – i wcale nie chodzi tu o dresy (choć do nich też bardzo dobrze się nadają), ale o modne obecnie jeansy czy spodnie militarne ze ściągaczami. Tego typu joggery, jak nazywa się takie spodnie, na dobre weszły do kanonu mody streetware'owej. Joggery pozwalają skomponować modny outfit. Dzięki ściągaczom przy nogawkach spodnie te są niezwykle komfortowe oraz dużo lepiej się układają. Wiele osób ceni spodnie ze ściągaczami za to, że pozwalają wyeksponować buty. Nieprzypadkowo joggery są uwielbiane przez subkulturę sneakerheadów, czyli tzw. buciarzy.
A może chcesz uszyć dla siebie lub bliskiej osoby ciepły sweter? Z pewnością przydadzą Ci się nasze ściągacze i plisy swetrowe. Szczególnie polecamy dostępne w naszej ofercie grube prążkowane ściągacze swetrowe. Ściągacze te zostały wykonane z wysokiej jakości przędzy. Są elastyczne i nie wymagają podwinięcia. Mogą być używane pojedynczo, podobnie jak plisy. W ich składzie dominuje bawełna, dzięki czemu są miękkie i miłe w dotyku.
Dużą popularnością osób robiących zakupy w sklepie Dresówka.pl cieszą się również gładkie ściągacze do dzianin typu t-shirt. Ściągacze te posiadają przyznawany przez Instytut Włókiennictwa certyfikat Oeko-Tex Standard 100. Certyfikat ten poświadcza bezpieczeństwo wyrobów włókienniczych. Produkty posiadające go nie zawierają niebezpiecznych substancji, w tym szkodliwych barwników, które mogą podrażnić skórę alergików lub dzieci. To ważna informacja przede wszystkim dla osób o wrażliwej skórze i młodych mam. Szukasz bezpiecznych i doskonałych gatunkowo ściągaczy? Znajdziesz je w sklepie Dresówka.pl!