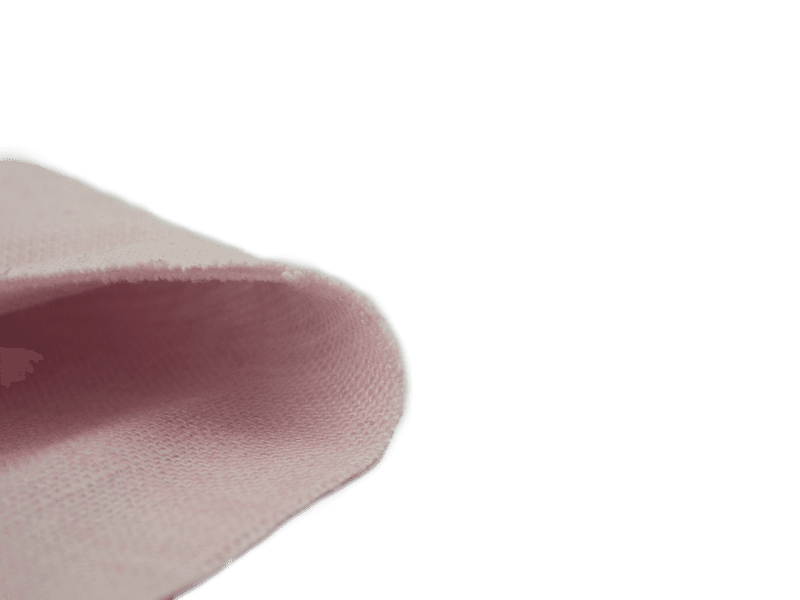 TULLE
Our offer of colorful tulles will satisfy even the most demanding customers of the Dresówka.pl shop. Tulle is a light, openwork ornamental fabric that, thanks to its great transparence, performs well in the form of veils and scarves. Perfect for pettiskirts and tutus.
TIUL NA METRY
Materiał tiul ma co najmniej ma kilka zalet. Po pierwsze stanowi doskonałą ozdobę niemal każdej kreacji. Tiul dodaje objętości garderobie, pod którą się go nosi. Wystarczy doszyć go do prostej, oszczędnej spódnicy, by cały outfit nabrał niebanalnego charakteru, a nasza spódnica efektownie wirowała w tańcu. Materiał tiul delikatnie powiększa figurę kobiet o drobnych kształtach, dlatego warto podszyć dolną część garderoby odrobiną tiulu, by nadać nieco kuszących wypukłości dolnym partiom ciała. Kobiety o masywnych górnych częściach ciała mogą natomiast dodać ramionom nieco lekkości uzupełniając tiulem górne części okolicznościowej garderoby.
Materiał tiul jest ponadto znakomitym rozwiązaniem dla osób kochających modę lat 60. Jeśli chcemy poczuć się jak rockandrollowa tancerka tej szalonej epoki, zainwestujmy w większą ilość gęstego tiulu, by podszyć nim naszą szeroką spódnicę z koła, ciesząc się niebanalnym outfitem w estetyce ponadczasowego retro. Materiał tiul pozwoli każdej kobiecie poczuć się znakomicie, maskując drobne niedoskonałości figury. Postaw na wygodę i olśniewający look. Wybierz spódnice z efektownym tiulowym dołem, który od kilku sezonów nie schodzi z wybiegów tak luksusowych marek, jak Chanel czy Maison Margiela.
Materiał tiul: doskonały do sukien ślubnych, ale i codziennych kreacji
Materiał tiul od lat wiedzie prym w modzie ślubnej. Trudno wyobrazić sobie wymarzona ślubną kreację bez tiulowego welonu, olbrzymiego długiego trenu lub innych elementów ślubnej sukni. Tkanina ta ma na celu dodać nieco lekkości, subtelności eleganckim subtelnym kreacjom. Dzięki niej każda panna młoda może poczuć się jak królowa w tym ważnym dla siebie dniu. Już dziś możesz stworzyć swój wymarzony strój weselny, wybierając jeden z wielu materiałów tiulowych dostępnych w sklepie Dresówka.pl. Materiał tiul elegancko przystroi także kościół: kokardy z tiulu wieńczące ławki, krzesła czy klęczniki znakomicie uzupełnią wystrój. Materiał tiul jest także powszechnie stosowany do dekorowania sal weselnych: wazony udekorowane tiulem nadadzą charakteru, a bieżniki wykończone tiulem dodadzą elegancji. Ponadto tiul zwisający z sufitu doda lekkości i delikatności każdej weselnej sali.
Materiał tiul to jednak znacznie więcej niż weselne i ślubne klimaty. Tę uniwersalną tkaninę możemy z powodzeniem wykorzystać do ozdoby dziecięcych pokoików. Nie ma nic przyjemniejszego niż subtelne miękkie gęste pompony uwieszone nad dziecięcą kołyską. Takie ozdoby możemy wykonać z tiulu – dodadzą cukierkowej słodkości i dziecięcego klimatu każdemu wnętrzu. W sklepie Dresówka.pl możemy znaleźć prawie każdy odcień tiulu, dlatego ten delikatny, prosty do wykonania, minimalistyczny, ale miły dla oka i po prostu piękny pompon z tiulu dopasujesz do każdego pokoju małej księżniczki lub baletnicy. Materiał tiul znakomicie sprawdza się także jako tkanina na zasłony i firanki. Zasłony z tiulu nigdy nie wychodzą z mody!
W naszej ofercie posiadamy także całkowita nowość – materiał tiul we wzory. Kwiatowy, florystyczny tiul w drobną łączkę doda uroku spódnicom i sukienkom, nadając im wiosenno-letniego charakteru i bez wątpienia przypadając do gustu także najmłodszym miłośniczkom kobiecej elegancji! Czarny materiał tiul w kropki z kolei doskonale sprawdzi się do kuszących halek nocnych lub woalek.
Szukasz materiału dla siebie? Nie wiesz, na jaki dokładnie materiał tiul postawić? Sięgnij po nasz próbnik, który pozwoli Ci zapoznać się z poszczególnymi rodzajami tkanin tiulowych. Brokatowy, lureks, pettiskirt, plater miodu, a może welonowy tutu? Wybierz materiał tiul dla siebie i odmień swoją garderobę z klasą!