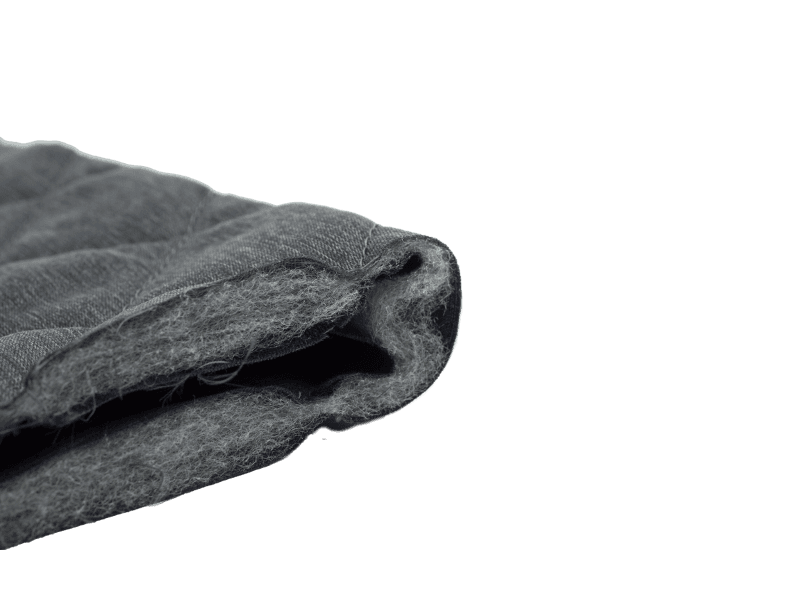 QUILTED KNITS
We are proud of our quilted knits offer. We started the production of our own designs and projects, but we also offer classically quilted materials. Quilts have the role of warmers and insulators from the various weather condition. Quilting patterns occur on them in a variety of techniques, shapes, and layering variants. The best in the autumn-winter to sew outerwear like fashionable jackets and coats, but will be also fine as patches and overlays in other projects.
PIKÓWKI
Pikówka nieprzypadkowo cieszy się dużą popularnością. Dobrą prasę zawdzięcza swoim praktycznym właściwościom. Pikówka to materiał zapewniający doskonałą termoizolację, skutecznie chroniąc przed zimnem, wiatrem i deszczem. Ponadto pikówka jest przyjemna w dotyku i świetnie się nosi, a także charakteryzuje się wysoką trwałością, co sprawia, że odzież wykonana z pikówki na długo zachowuje swoje właściwości. Ogromną zaletą pikówki jest łatwość w utrzymaniu. Materiał ten wykazuje imponującą odporność na zabrudzenia i bezproblemowo daje się wyczyścić. Jego powszechne stosowanie przez przemysł odzieżowy i branże wnętrzarską nie jest więc niczym zaskakującym.
Co można uszyć z pikówki? Spektrum możliwości jest ogromne, a fakt, że pikówka jest wdzięcznym materiałem do pracy sprawia, że chętnie sięgają po nią krawcowe na różnych poziomach zaawansowania. Prawdopodobnie najpopularniejszym zastosowaniem pikówki jest odzież na jesień i zimę, przede wszystkim ciepłe kurtki i kamizelki, choć w zależności od rodzaju pikówki materiał ten nadaje się również na ocieplane bluzy, spodnie, spódnice, sukienki, a także dodatki, takie jak czapki czy modne kominy. Osobną kategorią są elementy wyposażenia wnętrz, które również wytwarza się z pikówki. To np. kołdry, pościele i poduszki. Pikówka doskonale sprawdza się również jako materiał na śpiwory. Spotkasz go w każdym szanującym się sklepie alpinistycznym.
Pikówki w sklepie Dresówka.pl
Nasza oferta dzianin pikowanych to dla nas powód do dumy. Zapoczątkowaliśmy produkcję własnych dzianin i projektów, ale posiadamy w asortymencie również pikówki innych producentów. Każda z nich przeszła szczegółową kontrolę jakości, zanim została włączona do naszej oferty. Dzięki temu nasze pikówki prezentują najwyższą jakość. Siła asortymentu sklepu Dresówka.pl to różnorodność i nie inaczej jest w przypadku kategorii "Pikówki". Które spośród dostępnych w naszym sklepie materiałów pikowanych cieszą się największym wzięciem? Częstym wyborem jest wysokiej jakości tkanina pikowana niciowo w popularnym wzorze "Kwadraty", dostępna w kilku wariantach kolorystycznych, m.in. granatowej, czerwonej i waniliowej. To materiał wykonany z wierzchniej warstwy śliskiej tkaniny oraz owaty. Materiał ten idealnie nadaje się na kurtki, płaszcze, kamizelki itp.
Materiałem podobnym, również wykonanym z wierzchniej warstwy śliskiej tkaniny i owaty oraz pikowanym niciowo, jest pikówka "Labirynt", cechująca się nieco bardziej wyszukanym wzorem. Godna polecenie jest także dostępna w naszym sklepie najwyższej jakości, ocieplana tkanina pikowana we wzór 3D. Jest to pikówka miękka, lekka i trwała. Całość jest pikowana metodą ultradźwięków. Zapewnia to miękkie i przyjemne w dotyku tłoczenia. Nasza pikówka 3D składa się z trzech warstw: warstwy zewnętrznej (tkanina poliestrowa), owaty silikonowej i warstwy wewnętrznej, czyli siatki poliestrowej. Oprócz kurtek, płaszczów, kamizelek i innej odzieży jesienno-ziomowej z pikówki 3D można uszyć praktyczną odzież dla zwierząt, np. psów.
Absolutnie bezkompromisową jakość prezentują nasze pikówki dwustronne. Dostępne w modnych kolorach (jasnoszary, eko melanż i grafit), pikówki dwustronne pozwalają uszyć różnego rodzaju bluzy, czapki i kominy, a także modne ostatnio ciepłe spódnice i sukienki. Nasze pikówki dwustronne są pikowane metodą ultrasoniczną. Z obu stron znajduje się gładka, miła w dotyku dzianina, pośrodku zaś włókna poliestrowe. Oferowana dzianina jest produktem doskonałym gatunkowo, wykonanym w Polsce z najlepszej przędzy, a w jej składzie dominuje bawełna, gwarantująca absolutnie najwyższy komfort. Szukasz czegoś odpowiedniego do bardziej nieszablonowych projektów? Być może zainteresuje Cię przypominające jeans pikówka ocieplana z podszewką. To również wysokiej jakości produkt polski. Pikówka powstała na bazie tkaniny wodoszczelnej. W środku znajduje się owata. To materiał, który nie wymaga podszewki, ponieważ od spodu jest wyłożony białą flizeliną.